I just finished the final video of the Video Training Series.
This last video is the most important in this Video Training.
It walks you through my whole simple 6-step system for achieving even the most difficult of your goals in harmony in the shortest possible time.
In this video I will also cover the exact questions I use to find inner conflicts when working on my goals and in the work with my VIP clients, and the easiest techniques to eliminate them.
We will also summarize the most important points from the all previous videos and will give you the final clues about how to achieve material goals in harmony with the spiritual path.
And these steps are universal and you can use them to achieve every goal.
You can use them for finding your ideal partner, getting a perfect job, starting your own business, getting the home of your dreams, or creating a perfect family…
None of those will be off limits for you, once you master these six simple steps.
So, don't miss this one, because it has everything in it!
To see how we eliminate conflicts in my QUICK GOALS system, click the button below to order my "CREATE COMPLETE HARMONY ABOUT THE GOAL AND ELIMINATE ALL GOAL-RELATED INNER CONFLICTS" material with 65% discount ($7 instead of $19.95).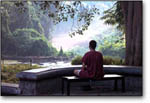 Wishing you harmony and success,
Filip Mihajlovic
P.S. Here is the link to this video on the youtube: https://www.youtube.com/watch?v=aVQp_HRMK7g&t=925s
And here is Goals in Harmony Youtube channel (subscribe you want to be informed about following videos: